Internal Medicine Rotation
Internal Medicine core curriculum provides exposure to many aspects of internal medicine. However in a limited time frame students will see only a portion of the many diseases, disorders, and procedures that Internal Medicine physicians manage.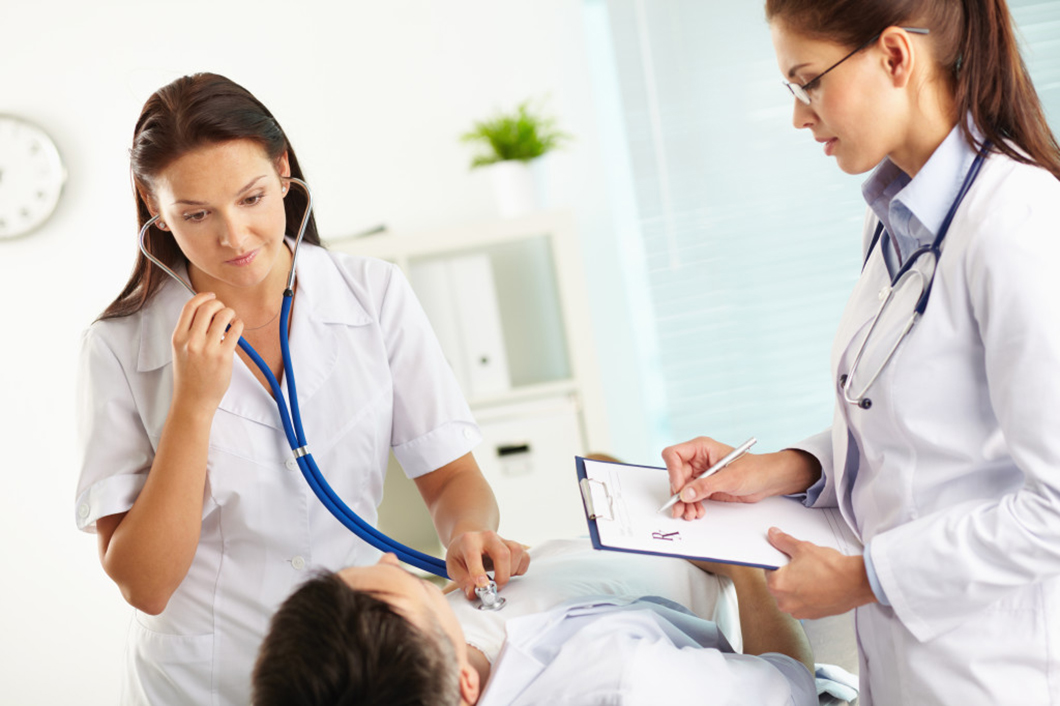 Consequently, student are responsible for independent preparation for standardized Shelf and Board examinations.
-Each student is responsible for going into this essential rotation with the fundamental knowledge required to maximize the experience.

We recommend that each of the following topics be sought out during the clinical rotation:
• Acute Coronary Syndrome

• Acute Renal Failure

• Alcohol and Drug Withdrawal

• Asthma

• Cardiac Arrhythmias

• Cellulitis

• COPD

• Community Acquired Pneumonia

• CHF

• Delirium and Dementia

• DM

• GI Bleed

• Hospital Acquired Pneumonia

• Pain Management

• PE, DVT

• Perioperative Medicine

• Sepsis Syndrome

• Stroke

• UTI

• VTE

• Skin & Soft Tissue Infections

• Abdominal bleeding and pain

• Altered mental status

• Anemia

• Diabetes Mellitus

• Hypertension

• Infectious Diseases

• Community Acquired Pneumonia

• Sepsis

• Kidney Failure; acute and chronic

• Liver failure

• Low Back Pain
Keep in mind that Internal Medicine is in fact the in depth intellectual understanding of the mechanism of disease, and the practical diagnostic regimen to achieve the optimum therapeutic remedy.